CAMPAIGN CENTER
Please LIVE UNITED by donating to the United Way Campaign! For those going the extra mile and serving as part of the Campaign cabinet, as a Loaned Executive or an Employee Campaign Champion, here are tools to help you run a successful campaign!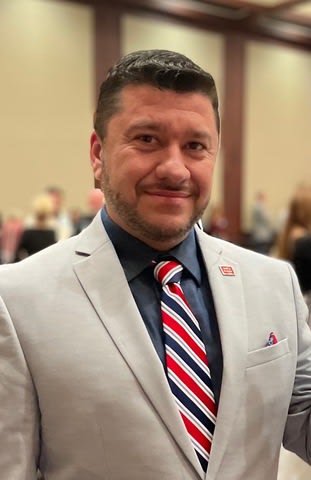 Jheovanny Gomez
Gomez to lead United Way annual campaign
Jheovanny Gomez, local restauranteur and philanthropist, will serve as the 2022 United Way of West Alabama (UWWA) Campaign Chair. The Campaign Chair sets the annual campaign goal, helps identify new funding sources and builds relationships with community leaders and corporate donors to garner crucial financial support for UWWA's 26 partner agencies across West Alabama.
A native of Columbia, South America, Gomez moved to Tuscaloosa in May 1999to study English at the ELI (English Language Institute) at the University of Alabama. He has an Associates Degree in Business Administration from Shelton State Community College. In 2001, he helped open the first Jalapeños Mexican Grill in Downtown Tuscaloosa, and subsequently, he was offered the opportunity to become a Co-owner. Jalapeños presently have 3 locations in Tuscaloosa and Northport.
Campaign Toolkit
Here are tools to help you run a successful United Way campaign. As always, your campaign team is available provide you any additional support you need!
MEET THE CAMPAIGN TEAM
We're here for you — to help you be successful in your United Way Campaigns. Contact us for help or questions.
Ways To Give
Submit Pledge Form
Direct Billing
The most popular way to donate is through payroll deduction. We are happy to help you set this option up through your HR department.
WHY TO GIVE
Find out what just $10 can do for each of our partner agencies
For Your Safety
To protect you from COVID-19, we are supplying all of our campaign team & volunteers with masks, gloves, and hand sanitizer.